Villa Camacci, Italy, Tuscany, Siena, 12 bedrooms, 24 people, private pool

Villa Camacci is a luxury holiday rental in Siena, Tuscany. It consists of a luxurious main villa, a beautiful secondary villa and a private comfortable cottage. Renovated in 2010, it can house up to 24 guests in its 810 sqm of living space.

Main Villa

Villa Camacci's main villa was built originally as an authentic medieval watchtower in the 14th century by the Florentine army. It has two floors and 7 bedrooms, each with its own bathroom. The ground floor has a fully equipped kitchen, a dining room that can accommodate up to 26 guests, a small living room, an entertainment room with satellite TV and a guest bathroom with laundry.

Secondary Villa

The secondary villa has two floors. The ground floor features a kitchen, a guest bathroom, a living room and a bedroom with its own bathroom. Three bedrooms are located on the first floor, each with its own bathroom.

Cottage

The cosy Cottage has a kitchen with a dining room, a bathroom and a bedroom. It has easy access for wheelchairs.

The Villa has 12 double bedrooms in total. 6 of the bedrooms can be prepared and bedrooms with 2 single beds.

Garden and Swimming pool

Our guests can relax and enjoy quality time with friends or family. The swimming pool is a huge 16x9 m with infinity edge. Nearby the pool area is a gazebo, a small fridge, deck chairs, recliners, and showers. There is also a space where kids and teens can play. Outside is also a barbecue area, a wood fired oven, a gazebo with a wooden table for up to 26 guests, and a reclining area with tables, comfortable armchairs, and sunshades.

All three distinct properties in Villa Camacci have three TV with satellite connection. One TV is in the main House, one in the wing-house and one in the cottage. Every bedroom is equipped with cabled internet access - Ethernet cables are provided at the foyer upon arrival. Wi-Fi connection is available in every area of the villa and in the patio.

The Villa has 3 gates and 2 private parking lots.

The closest town to the villa - Poggibonsi is just 5 minutes by car (3 km). It is a modern town with two supermarkets, stores and banks, marking the highway entrance. You can sample several great restaurants, pizzeria and cafes in San Gimignano only a few minutes by car, or in Barberino Val d'Elsa, 12 minutes by car.

The famous festivity of Siena's "Palio" takes place every July 2 and August 16. Another event to look forward to every July in Certaldo, a street theatre festival called "Mercantia" takes place. The first weekend in July marks Monteriggioni's "Medieval Festival" - locals dress in costume with music, crafts and food stands filling the streets.

Sample fresh Italian fruits, vegetables and produce at the farmer's markets held in Poggibonsi on Tuesday, Siena or Certaldo on Wednesday, Monteriggioni on Thursday, San Gimignano on Thursday and Saturday in Castellina in Chianti.


Region
Italy, Tuscany, Siena, Poggibonsi
Location
Next cities: Poggibonsi (3.5 km), Barberino Val d'Elsa (5 km), San Gimignano (6 km), Cecina (80 km), Abetone (120 km)
Airport: Florence Airport (55 km)
Railway station: Poggibonsi (5 km)
Freeway: Firenze Siena (2 km)
Beach: 80 km
Golf: 40 km
Supermarket: 5 km
Restaurant: 2 km

Bedrooms / Rooms
12 Bedrooms:
12 Double bedroom with double bed, 2 Bathroom with shower, tub and toilette, 8 Bathroom with shower and toilette, 2 Bathroom with tub and toilette, 2 Additional toilette, 1 Terraces, 2 Separate kitchen, 2 Living room, 2 Dining room
Furniture
Sat tv, Heating, Laundry dryer, Children's toys, Dishwasher, Wood burning stove, Washing machine, Hearth, Internet-Connection, American coffee machine, Air-Conditioning
Facilities outside
Barbecue, Terraces, Open parking place, Garden, Deckchairs, Private pool, Seating, Roofed car park
Map
Please note, that the map doesn't show the villa itself but the nearest city.
Important information & Additional costs
Prices indicated are for an occupation with 17-24 persons

For less travellers prices are as following:

Up to 14 persons

Low season: 5400 Euro/week
Mid season: 5700 Euro/week
High season: 6500 Euro/week
Peak season: 8000 Euro/week

15-16 persons

Low season: 5700 Euro/week
Mid season: 6000 Euro/week
High season: 7000 Euro/week
Peak season: 8960 Euro/week

Deposit 500 Euro (refundable)

Pool is open 8.5.-25.9.2021
Book online
You can book this holiday home directly online. Click on "Start booking process", if you made your decision for this holiday home, to choose your booking dates in the next step and to proceed with your booking from there. Thank you.
Villa Camacci
Italy, Tuscany, Siena, Poggibonsi
12 Bedrooms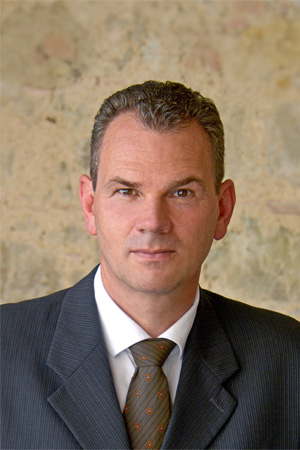 I look forward to your inquiry and will be happy to be there for you before and during your holidays! I have visited all holiday homes in person to support you in the best way.
So do not hesitate to contact me. Best, Frank Fingerhut Phone +41 798154906
Unsealed inquiry for Villa Camacci