Villa Machiavelli, Italy, Tuscany, Province of Arezzo, Cortona, 9 Bedrooms, Private Pool, Air Conditioning

Villa Machiavelli is an old country residence, skillfully restored and transformed into an exclusive relais.

Very big park with Italian style garden and olive tree plant surround the property.

All original features have been maintained: brick floors, stone windows and and doorways, chestnuts beams sustaining brick ceilings have been reconstructed using the house original materials.
Period furnishing and rich fabrics, attention to details and professional service enhance the elegant and exclusive atmosphere. Exceptional dining and leisure facilities complete the property.

Technical description:
The property is composed of just 9 rooms: 3 suites and 6 doubles, all
with private bathroom. All of them are different in size and decoration.

The period furnishing perfectly matches with the original materials and the upholstery rich fabrics create a uniquely romantic and elegant atmosphere.

Situated in the centre of Valdichiana, close to Arezzo and Cortona, the relais offers the possibility to quickly reach the main Central Italy historical and artistic sites.

Modern comfort is not missing: all rooms are equipped with air-conditioning, colour satellite TV, safe, minibar and Internet connection.
All suites have fireplace and whirlpool bath /shower.

There is an Outdoor pool - non heated - with breathtaking view on the surrounding countryside. Furthermore there is an Indoor heated pool, with built-in whirlpool and also a Sauna.
Golf and horseriding can be arranged on request, with short distance driving.

This is a magnificent villa that welcomes its guests with hospitality and warm atmosphere.
| | |
| --- | --- |
| Region | Italy, Tuscany, Arezzo, Cortona |
| Location | Next cities: Cortona (10 km), Valdichiana (25 km), Arezzo (25 km), Perugia (70 km), Florenz (110 km) |
| Special notes | Keine Haustiere, Private or hired car necessary, Suitable for groups, Suitable for festivities |

Bedrooms / Rooms
9 Bedrooms:
9 Double bedroom with double bed, 6 Bathroom with shower and toilette, 3 Bathroom with tub and toilette, 1 Terraces, 1 Separate kitchen, 3 Living room, 1 Dining room, 1 Washroom
Furniture
Oven, Dishwasher, Washing machine, Fireplace, Hearth, Internet-Connection, Air-Conditioning, Sat tv, Iron, Heating, Ironing board
Facilities outside
Terraces, Open parking place, Garden, Deckchairs, Seating with cushions, Private pool, Barbecue
Map
Please note, that the map doesn't show the villa itself but the nearest city.
Important information & Additional costs
Extra costs and deposit:
Heating/airconditioning is included up to 120 kW
Extra Maid service for daily cleaning 20,00 Euro/hour (to reserve in advance);
Use of indoor pool and sauna included in the price;
Included in the price: water, electricity, gas for cooking, linen and bathroom towels (1 change per week – extra change during the week Euro 20,00 each);
Deposit: 1500 Euro
Book online
You can book this holiday home directly online. Click on "Start booking process", if you made your decision for this holiday home, to choose your booking dates in the next step and to proceed with your booking from there. Thank you.
Villa Machiavelli
Italy, Tuscany, Arezzo, Cortona
9 Bedrooms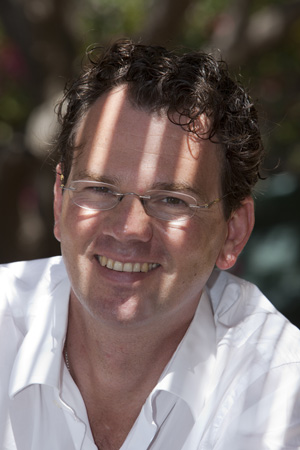 I look forward to your inquiry and will be happy to be there for you before and during your holidays! I have visited all holiday homes in person to support you in the best way.
So do not hesitate to contact me. Best, Frank Fingerhut Phone +41 798154906
Unsealed inquiry for Villa Machiavelli