About Us
TuscanyRetreats, FF Villas & Chalets is offering some of the most beautiful Villas and Chalets in Italy, Greece, Croatia and other countries at the Mediterranean Sea.

It is our steady effort to select charming, quality and luxury Villas and Chalets and to offer them to our guests. All the Villas and Chalets offered on the website have been visited personally and selected carefully.

In our work we combine a careful selection of Vacation homes with a high standard and a personal service for our guests. Who trusts in our services will notice a least 2 things:

You can contact us 7 days a week, if you need advice for the best choice for your vacation or if you need support.

And: Together with our offer you will have our full support, if you need further services at the Villas and Chalets we offer like: cooking classes, chef, car rental, or also the complete organisation of your holiday.

It is a pleasure for us to be there for you.

My team and myself are looking forward to be at your service.

Sincerely,

Frank Fingerhut M.A.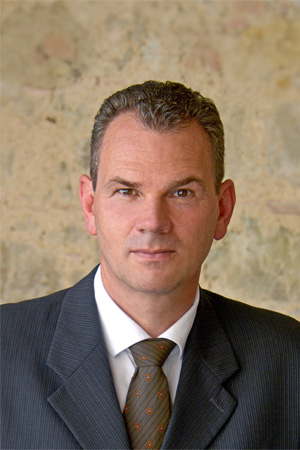 Holiday Destinations
Villas & Chalets in

Italy
Tuscany: Arezzo, Florence, Grosseto, Livorno, Lucca, Pisa, Pistoia, Prato, Siena

-

Lazio,

-

Sardinia: Cagliari, Nuoro, Olbia-Tempio

-

Umbria: Perugia, Terni

-

Apulia: Brindisi, Lecce

-

Marche,

-

South Tyrol,

-

Lombardy: Brescia, Como

-

Venice: Venedig, Verona

-

Campania,

-

Sicily: Ragusa, Trapani

-

Villas & Chalets in

Greece
Ionian Islands: Insel Korfu, Insel Lefkas/ Lefkada, Insel Zakinthos (Zakynthos)

-

Zentralmakedonien,

-

Insel Kreta: Chaniá , Heráklion , Lasithi , Réthymnon

-

Südliche

-

Villas & Chalets in

France
Provence-Alpes-Côte d'Azur: Seealpes, Vaucluse (Provence)

-

Rhône-Alpes

-

Villas & Chalets in

Spain
Catalonia,

-

Comunidad Valenciana,

-

Balearischen Inseln: Ibiza, Mallorca

-

Villas & Chalets in

Switzerland
Southwestern Switzerland

-

Villas & Chalets in

Croatia
Dalmatien: Dubrovnik-Neretva, Split-Dalmatien

-