Villa Galileo, Italy, Tuscany, Province of Siene, Colle Val d' Elsa, 18 Bedrooms, Private Pool, Air Conditioning

Villa Gallileo is a special luxury Tuscan reatreat, it is situated between Siena and Florence, fully air conditioned in a wonderfull hilly position. Originally built in 1400, the villa was expanded to its present configuration in the 18th century and renovated in 1997. Surrounded by olive groves and gardens, the main villa is about 1,500 square meters and has 13 bedrooms and suites each with its own distinctive theme and most with en suite bathrooms. There is one separate annex which can be rented giving you additional 3 bedrooms, and upon request the owner's private apartment can also be rented providing a total of 18 bedrooms.

Technical Description:

Main Villa, ground floor: Entering the villa there is a living room, furnished with Tuscan antiques and oil paintings. Three interior consecutive dining rooms facing the terrace give you the option of dining together.
Close to dining area there is a well equipped kitchen with fridge, dishwasher, electric oven and other electrical appliances. Also on the ground floor there is one double bedroom suite with en suite bathroom opening up to the spacious garden. Further there is one sitting room with a big screen plasma satellite television. There is also a full stereo and video games. This connects to a large covered terrace. There is a small interior chapel with frescoes leading to a corridor where one finds one single bedroom with en suite bathroom and spectacular view. Along the same corridor there is one double bedroom with sitting room and en suite bathroom, one large bedroom suite with an ensuite bathroom, one queen size bedroom suite with canopied bed and en suite bathroom. There is also one double bedroom with beautiful frescoes and an en suite bathroom, another one bedroom suite with en suite bathroom featuring a Jacuzzi tub.

First Floor: On this floor there is a living room opening up to a large balcony with wonderful views of the gardens and the Chianti hills. There is one double bedroom with en suite bathroom and a bathtub, another one large bedroom with its own en suite bathroom. Furthermore there are two additional bedrooms with queen sized beds and en suite bathrooms, one suite with twin beds and en suite bathroom.

Under the main house there is a cantina with a carefull selection of tuscan wines, there is also a billiard table and an ancient stone olive press and other antique farm instruments.

Dependance: This house has its own entrance from the courtyard, a few meters from the main villa. It has one bedroom suite with sofa, TV and en suite bathroom with tub. Upstairs there are two double bedrooms with en suite bathroom with tub.

The owner 's annex is located just in front of the villa and consists of two double bedrooms with bathroom with tub, living room, kitchinette.
Region
Italy, Tuscany, Siena, Colle Val d'Elsa
Location
Next cities: Colle Val d'Elsa (10 km), Siena (27 km), Firenze (45 km), Monteriggioni (15 km), Volterra (35 km)
Airport: Firenze Peretola (50 km)
Railway station: Poggibonsi (17 km)
Highway: Firenze Certosa (50 km)
Freeway: Colle val d'Elsa Sud (9 km)
Special notes
Suitable for festivities, Pets on agreement, Private or hired car necessary, Suitable for groups

Bedrooms / Rooms
18 Bedrooms:
15 Double bedroom with double bed, 2 Double bedroom with single bed, 1 Single bedroom, 1 Bathroom with shower, tub and toilette, 2 Bathroom with shower and toilette, 15 Bathroom with tub and toilette, 4 Additional toilette, 2 Terraces, 1 Billard room, 1 Separate kitchen, 2 Living room, 3 Dining room
Furniture
Fireplace, Phone, Tub with hydro massage, Hearth, Internet-Connection, Air-Conditioning, Video recorder, Sat tv, Iron, Toaster, Heating, Ironing board, Oven, Stereo set, Dishwasher, Washing machine
Facilities outside
Private pool, Seating, Umbrella, Barbecue, Loggia, Terraces, Open parking place, Garden, Deckchairs
Map
Please note, that the map doesn't show the villa itself but the nearest city.
Important information & Additional costs
Additional services and extra costs:
The price shown on the price-list includes 6 people of service staff:
daily maid service
laundry service
service staff to cater lunch or dinner (chef and food are not included)
daily breakfast
tennis court
safe
satellite tv in each bed room
barbecue
Extra costs:
Telephone charges
Heating
Air conditioning
Electricity (on consumption)
Chef
Food
Deposit: 5000 Euro
The price you can see shown on price list is for an occupation up to 25 persons. For an occupation between 26 and 31 persons the prices are as follows:
April 2015: 40000 Euro
May 2015: 45330 Euro
June-July-August 2015: 50670 Euro
September 2015: 45330 Euro
October 2015: 38670 Euro
November 2015: 33330 Euro
Villa Galileo
Italy, Tuscany, Siena, Colle Val d'Elsa
18 Bedrooms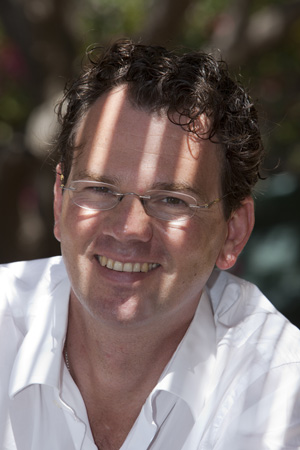 I look forward to your inquiry and will be happy to be there for you before and during your holidays! I have visited all holiday homes in person to support you in the best way.
So do not hesitate to contact me. Best, Frank Fingerhut Phone +41 798154906
Unsealed inquiry for Villa Galileo